About Us
We are one of the largest snacking companies in Canada with delicious household favourites including Cadbury, Oreo, Christie and Maynards.
Our brands are iconic, occupying many of the number one, two or three spots across their categories; and our makers and bakers have the enviable job of inventing and making chocolate, cookies, crackers and candy across our iconic Ontario manufacturing facilities and sites. We are a business that has set ambitious targets for growth, with around $250 million being invested into our Ontario-based manufacturing facilities in the last few years alone; we are leading marketing campaigns with innovations such as Cadbury Dark Milk and Oreo flavours, including Birthday Cake and Peppermint Bark. Our community of over 2,683 employees is based across Canada, with our head office on Bloor Street West in Toronto.
What makes our workplace great is passion and personality. We expect people to be themselves, speak up, and embrace our diversity as our strength. We're mindful of the space and time you need to work flexibly, and the importance of trust and empathy in promoting a strong sense of belonging.
Office Locations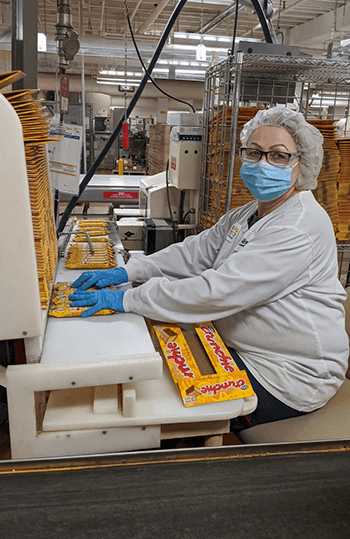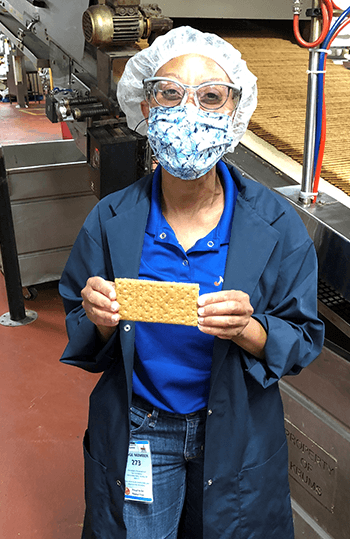 Bloor Head Office
Address:
3300 Bloor Street West, Suite 1801
Toronto, ON
M8X 2X2
Mondelēz International's head office for Canada is located on Bloor Street West in Toronto, Ontario. There are also several Manufacturing facilities across the GTA that produce our iconic snacks, as well as Distributions and Sales Offices. Take a few minutes to browse through the location information we have provided for you below.
Gladstone
Address:
277 Gladstone Avenue
Toronto, Ontario
M6J 3L9
At our Gladstone plant in Toronto, we produce some of our world-famous chocolates such as Caramilk, Dairy Milk, Mr. Big, Wunderbar, Cadbury Creme Egg, Cadbury Mini-Eggs, and Cadbury Fruit & Nut.
Fun facts: Constructed in 1904, the plant sits on a residential street just west of downtown Toronto. The nearest neighbour is 6 inches away! In 1987, William Neilson Ltd. purchased assets of Cadbury Canada Ltd., and in 2003 Cadbury Trebor Allan Inc. & Adams Canada merged into Cadbury Adams Canada. In 2010, Kraft Foods purchased Cadbury and in 2012, the Gladstone plant proudly became part of the Mondelēz International family.
Bertrand
Address:
40 Bertrand Avenue
Scarborough, Ontario
M1L 2P6
Bertrand Manufacturing is located in the multicultural hub of Scarborough, Ontario. Bertrand was established in 1960, and manufactures Halls for both the Canadian and U.S. markets. With approximately 190 employees, we are proud to be part of the makers and bakers at Mondelēz Canada!
East York Bakery
Address:
5, Bermondsey Road
East York, Ontario
M4B 2T7

East York bakery is the largest Mondelēz bakery in terms of volume (in lbs.) in Canada. It is here that we manufacture products under the Peek Freans brand, as well as a number of different products that support the North American Oreo network. We support three business units- Canada, US Snacks & Confectionary and US Foodservice.
Fun facts: We celebrated our 70th anniversary in 2019. The bourbon creme cookie that goes into our Assorted Creme package is the oldest mass-produced sandwich cookie in the world (it pre-dates Oreo!). The name of the street that out plant is on (Bermondsey) is named after the town of Bermondsey in England where the original Peek Freans factory was located.