About Us
Mondelēz International is one of the world leaders in the food industry. With about 1,300 employees across 5 sites (including 4 production sites) in Spain, our makers and bakers make it sensational no matter which location they are based at . With hubs across Spain whether it be from one of our many manufacturing hubs (4 in total!) or head offices in Madrid there is sure to be an ideal location for when you embrace the challenge at Mondelēz International.
Together our people bring their own flavour and their best self when leading the future of snacking and helping to create a future where our people and our planet thrive. Our mission of making the right snack at the right moment in right way drives passion within our teams to step up and jump in to drive local initiatives such as our Harmony sustainable wheat program. As the world's largest biscuit producer, we're on a mission to ensure wheat is grown in a sustainable way.
Locations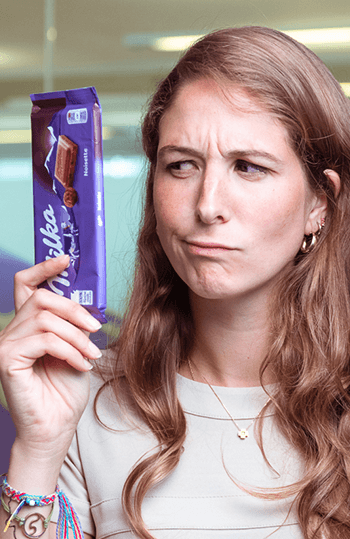 Headquarters: Madrid
Madrid, Spain's central capital, is the headquarters for our Spanish business where our corporate and commercial functions are based. We look for people who are just starting their careers, as well as those with experience.
You could join us in Marketing, a fearless team that builds partnerships with customers and finds innovative ways to engage with consumers. In HR, you'll be partnering the business, creating a 'great place to work' and developing world-class capabilities. In Customer Service & Logistics (CS&L), you'll help deliver a sophisticated, end-to-end, demand-driven supply chain. As part of the Sales teams you will join the revenue drivers of our business where you will deliver growth for customers and ourselves by being the supplier of choice. Alternatively, you could join our cutting-edge, contemporary and forward-looking Finance function
We've invested heavily to create a modern working environment that offers a range of facilities. Your day might comprise of calls in the contemporary office areas, or opting a change of scenery with a team meeting in our multiple brand-themed meeting rooms, followed by a break with a colleague to enjoy a delicious snack in the coffee corners located on each floor. On busy days, to take your mind away, you may enjoy a physiotherapy session, or refuel, and connect socially with your colleagues in our Garden café/restaurant area, which caters for various dietary requirements and menu choices. For the sports enthusiasts, you may well decide to take time out for yourself or with colleagues and have some down time playing soccer or joining the running or padel tennis club. We are proud to be a workplace of the future that brings all functions together and encourages collaborative working, enabling people to meet in everyday situations, understand each other's roles and share the Mondelēz International values.
Plant/Manufacturing
Working in one of our 4 manufacturing sites you'll have a great opportunity to build your technical skills, gather a variety of career experiences and if you have the ambition, progress into a management or leadership role.
Granollers
The Granollers (Barcelona) plant, founded in 1972, produces ~26000 tons of biscuits a year including Príncipe, MarieLU, and Yayitas.
Órbigo
Our plant in Hospital de Órbigo (León) is one of 12 Philadelphia plants that Mondelez International has across the globe. With 50+ year of experiences, the plant is also home to our other delicious cheese brand, El Caserío.
Montornès
At our Montornès del Vallès (Barcelona) location, our colleagues not only produce over 40 varieties of Royal products, including powdered and ready-to-eat desserts, but also hundreds of other brand products for markets across Europe.
Viana
Our Viana (Navarra) plant, with 60+ years of history, produces around 50,000 tons of biscuits a year, including Fontaneda La Buena María, Fontaneda Digestive, Chips Ahoy!, Oreo's, and the "minis" variety. The first Oreo's ever produced in Europe were baked in this site!
Sales Force
The majority of our remote work is across our Sales Force teams who are key drivers in delivering net revenue by implementing our in-store promotion plans working with our famous brands including Fontaneda, Suchard, Príncipe, Milka, Royal, and Trident.
Sales Force roles are based remotely. Entry roles include Sales Force Representatives (oversee all commercial activity within that particular sector), Merchandisers and Maintenance planner (support negotiation and commercial activity within the sector) all of which have a healthy career path towards Sales Force director.