About Us
Mondelēz International empowers people to snack right in over 150 countries around the world. In Europe, with employees based in 48 countries and with 2020 net revenues of more than $10 billion, MDLZ is leading the future of snacking with iconic global and local brands such as OREO, belVita and LU biscuits; Cadbury Dairy Milk, Milka, Toblerone and Cote d'Or chocolate; Philadelphia cream cheese, Halls candies and Stimorol and Trident gums. In Czechia, Slovakia, and Hungary we employ around 3,100 people in 4 offices and 5 plants, and our local beloved products include biscuit brands Opavia and Győri Édes and chocolate brands Figaro and Sport.
Find out more on who we are and join us to create the future of snacking!
Our Locations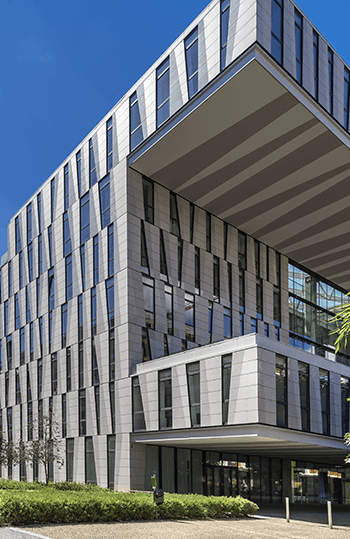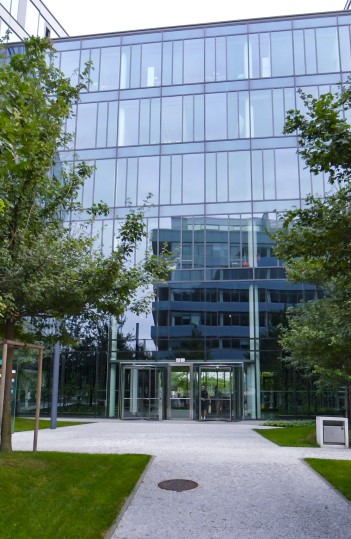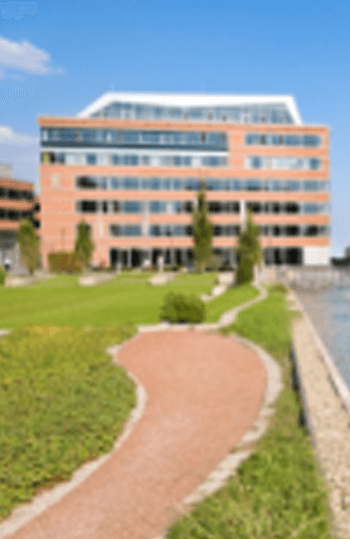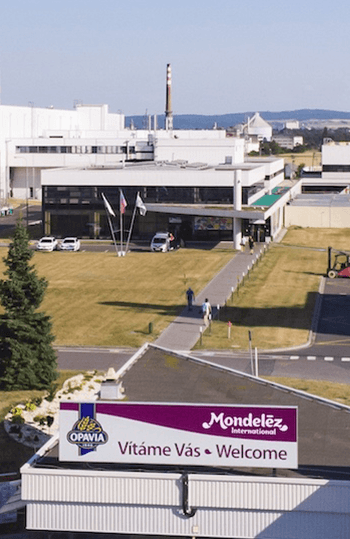 Prague
In Czechia, our company has been operating since 1992 and sells around 500 products under 16 brands. Our head office is located by the Vltava riverside in Prague's Karlín district, where 180 highly motivated employees working in many different roles from commercial area make sure that all our finest global power brands and local jewel products are marketed and shipped to our customers right.
Bratislava
In Slovakia, our company has been operating since 1992, employs around 800 people and sells around 500 products under 16 brands. In Bratislava you can find roles in both manufacturing and commercial area. There is a chocolate plant located in Bratislava, as well as our Slovak business unit, and also the European Centre of Excellence (EBSC), which is a home to high level experts with critical business knowledge and skills in logistics, finance, global information services and procurement, who are supporting our European and global businesses.
Our chocolate plant is unique as it is located very close to the city centre of Slovak capital and because its entire production process is performed in-house meaning that the plant produces its own cocoa liqueur while others use pre-made liqueur. The plant in Bratislava has a very rich history as it was established in 1896 and originally the Stollwerck candies were produced here. The favourite chocolate products made in our factory are Figaro, Milka, Cadbury, Cote d'Or, Sport, Marabou and Suchard. The plant employs around 400 people and the produced confectionery is sold both locally and exported to the European Union and far beyond.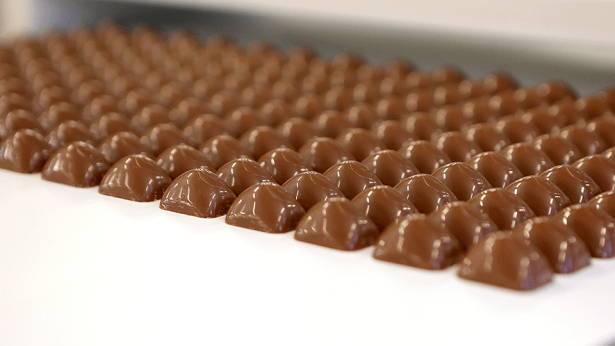 Our factory in Bratislava is also special because, on the contrary with a majority of other factories, an entire production process from beginning to end is performed in-house. Meaning that our factory produces its own cocoa liqueur while others use pre-made liqueur pouring it into the forms producing chocolate specialties. From the entire production volume, the largest production includes liquid chocolate, pralines, chocolate bars and table chocolates.
Budapest
Our Hungarian head office is located by the Danube riverside in Budapest. More than 130 highly motivated employees working in sales, marketing, field sales and customer service and logistics make sure that all our finest global power brands and local jewel products are marketed and shipped to our customers right.
Opava
Our state-of-the-art biscuit plant in Opava is the company's largest and most modern biscuit plant of Mondelēz International in Europe. The latest plant expansion requested an investment around $200 million since 2014 with a completely new production hall being built next to the existing hall. Five production lines of the future deliver bakery products for our brands beloved by consumers, like Oreo, belVita, Milka, Cadbury and our local heritage brand Opavia which was born here, and which is linked through the name of the town Opava. It all started back in 1840, when Kaspar Fiedor, citizen of Opava, produced his very first wafers and started to sell them through the window of his house. That was when the tradition of biscuits baking in Opava was launched.
Opava plant employs nearly 1 000 people and everyone has many opportunities of personal development including increase of manufacturing, technical and leadership skills as well as working experiences in different countries.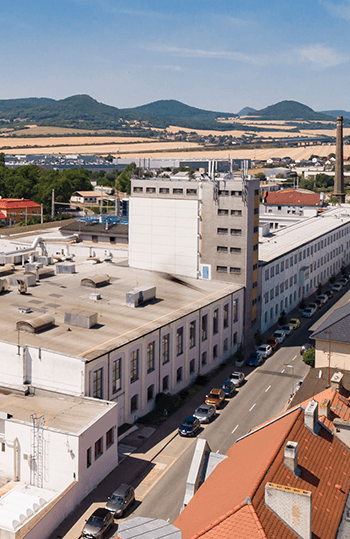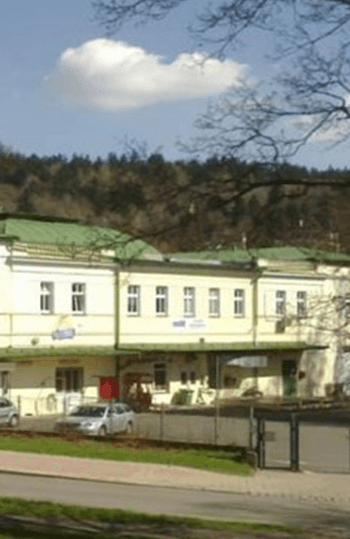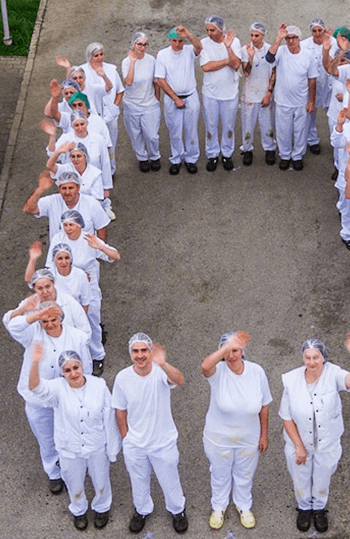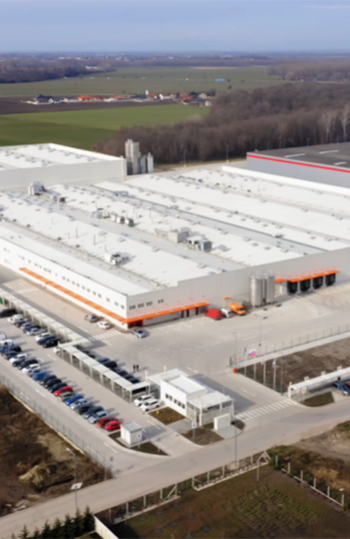 Lovosice
Our facility in Lovosice focuses on the production of biscuits and wafers and is the oldest plant of Mondelēz International in Czechia. The history of our plant dates to 1806, when the original factory for the production of coffee substitute extracts was founded. The plant currently employs over 350 employees and products are exported to numerous European countries and far beyond.
One of our most well-known products are belVita biscuits, in Czechia and Slovakia known as Bebe Dobré ráno, and baked TUC crackers. For the Czech and Slovak market, we also produce famous Opavia biscuit and wafer products such as Miňonky, Tatranky, Horalky, Zlaté Koka, Zlaté Esíčka and Zlaté Derby.
Mariánské Lázně
Our production plant in Mariánské Lázně has been manufacturing traditional spa wafers Kolonáda from 1856. It all started with a family-owned local business. Nowadays we proudly combine original recipes and practices with modern technologies in production. Our production plant employees 75 people to whom we give various development opportunities.
Székesfehérvár
Székesfehérvár Plant is a state-of-the-art site, with excellent logistics access and significant potential to expand. Incorporating the most effective technologies with a more than a century long tradition, our mission is producing the finest food products for the domestic and export markets. We produce chocolate and biscuits for our international power brands like Milka, Cadbury, Oreo, TUC and Ritz, but we are also home of the market leading local biscuits Győri Édes. Over the last years our plant has been in a continuous development and progressive growth, also in terms of production area, number of lines, annual volume, and productivity. Our products are distributed worldwide from Europe to Australia, Asia to Africa. Being a responsible employer of more than 600 workers and launching new and innovative products, the biggest value of our plant and the key for the future success is the professional and highly motivated team that bakes and makes all our snack products right.
Kostolné Kračany
The croissant and baked snacks plant in Kostolné Kračany near Dunajská Streda is Mondelēz's second production plant in Slovakia, alongside the Bratislava Chocolate plant. The modern hall with two 7 Days croissant lines and one Bake Rolls line was built on a green field site in 2020. There are more than 450 employees working now in the factory, but a recent investment in a new production line has created an additional 180 new jobs at the facility. The increase in production capacity will enable Mondelēz International to expand its bakery portfolio in Europe, meeting the growing demand of more than 2 billion existing consumers for this product segment.