Our global, regional and local Sales teams are the revenue drivers for our business. Our goal is to be 'the perfect partner' across categories, geographies and channels (including our fast-growing eCommerce channel), delivering growth for customers and ourselves by being the supplier of choice.
This means putting customers at the heart of our business and building strong relationships so they can bring delicious moments of joy to consumers. We're on a journey to be a best-in-class sales organization. So we've changed the way we work by introducing the category model and 'One Way of Selling' in all regions. And by standardizing costs and investing in our brands and our people, we can focus on our priority channels and customers, improve our sales and deliver sustainable growth.
Find Out More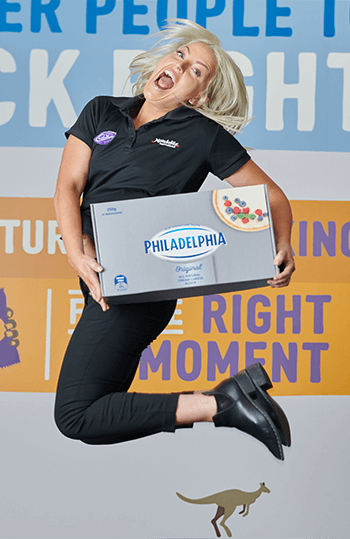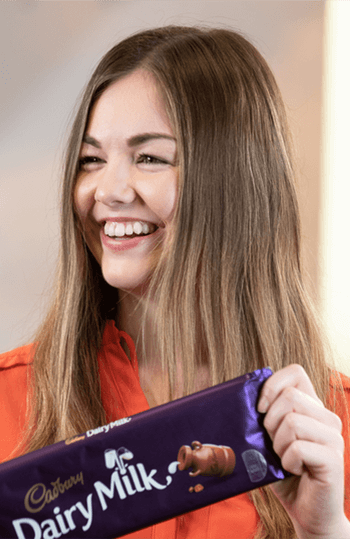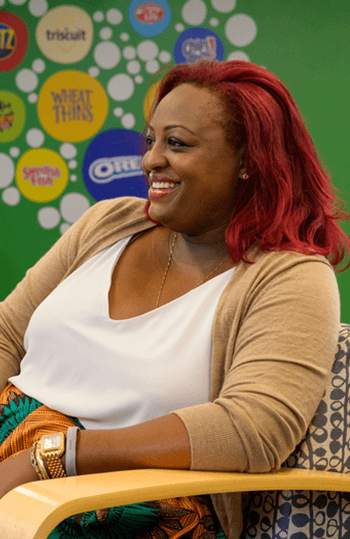 Where You Could Fit In
There are various avenues into a Sales career with Mondelēz International:
Global Centers of Excellence drive the 'One Way' direction, and establish the tools, framework and capabilities for sales activities across the business.
Regional Centers of Deployment activate the 'One Way' philosophy, kick-starting and building capability with go-to-market teams.
Local Centers of Execution deliver our sales priorities, building and embedding capabilities locally.
Most opportunities in Sales are available at a local level, in three distinct domains:
Field Sales delivers net revenue by implementing our picture of sales success and our in-store promotion plan. It's a great environment in which to grow your people and retail outlet management expertise. Entry roles include Sales Analyst and Sales Representative, with a path to roles such as Field Sales Director.
Category Planning is the critical link between our categories and our sales teams. Planning teams develop and implement the commercial plan for the year. Through perfect store and shopper insights, they give frontline Sales teams the sales tools, knowledge and techniques to perform at their best. Entry roles include Sales Revenue Planner and Category Development Specialist, with a path to roles such as Category Planning Director.
Key Account Management builds the annual sales plan and picture of success with customers. Through strong customer partnerships, it aims to deliver net revenue and outstanding return on trade spend. Entry roles include Key Account Manager, with a path to roles such as Sales Director, Customer Vice-President and Director, Modern Trade Accounts.
What Sales Careers Look Like
Sales careers at Mondelēz International are exciting, challenging and fun. It's busy and fast moving here because interaction with customers and partners is constant.
We're committed to building a great place for salespeople to develop their careers. An environment where there's a winning mindset that embeds sales strategies and priorities into our overall growth agenda. Where Sales Leaders are unleashed to transform talent development and the career experience. Where we provide outstanding learning at all levels, in all markets.
Sales is our second biggest function, with over 10,000 brilliant colleagues. When you add to their numbers, we'll make sure you can develop a depth of expertise across Field Sales, Category Planning and Key Account Management, complemented by opportunities to gain a breadth of experience across markets and regions. As you grow, you'll be able to explore the huge international reach of our business, with exposure to new markets, new customers and new categories.
"When you're passionate about your role, you end up achieving more."
Taimour Afaq, Field Sales Manager, Pakistan
Your Learning Experience
You'll learn mainly from on-the-job experiences, but also from events and courses, managers and colleagues. This will enable you to gain the fundamentals to do your job, develop your people management skills and acquire the technical knowledge relevant to Sales.
We'll equip you in five key areas of expertise to help you grow:
Business insights – we'll help you get to the heart of why consumers and shoppers do what they do, and give you a detailed understanding of our business partners.
Business & financial acumen – we'll show you how to make more informed commercial decisions to improve ROI.
Strategic partner development – we'll enhance your ability to design, develop and deliver business growth strategies that inspire commercial transformation.
Selling & negotiating with impact– we'll develop your ability to sell with persuasion and secure optimal results for our business and our trading partners.
Winning @point of buying– we'll help you to deliver sustainable competitive advantage through perfect 5P execution (Product, Price, Place, Promotion, People).
"You'll have plenty of opportunities to transform, learn and grow. Grab them."
Juan Jose Lopez Santiso, Director, Right Store & Capaibilities, Latin America
Alexandra Kroesen
National Account Manager, Bremen
I work for the German Snacks business. I negotiate listings, promos and activations with key German customers for Chocolate & Biscuits including brands such as Milka, Toblerone, Oreo, Mikado, Philadelphia and TUC.
I love selling our brands and products. We've got so many great products, innovations and marketing campaigns and I love presenting those to the customers. I am really at the heart of the business & it's a fantastic feeling to find the products in the stores all over Germany.