At Mondelēz International, we're fearless in taking an unconventional approach to reaching our customers and consumers. Bold in asking the questions others are afraid to ask. Courageous in how we find new ways to work with each other and our partners.
We have a proud history of growing brands that people love. Our global brands, such as Oreo, Cadbury, Tang, Trident, belVita, Philadelphia, Triscuit and Ritz, are some of the most iconic in the snacking business. And we also have some local gems, too. But we have to stay ahead of the game - building partnerships with customers, finding innovative ways to engage with consumers and strengthening our global appeal.
So we're committed to growing well-rounded and fearless people who can capture consumers' imaginations and give them a tantalizing taste of our brands.
Find Out More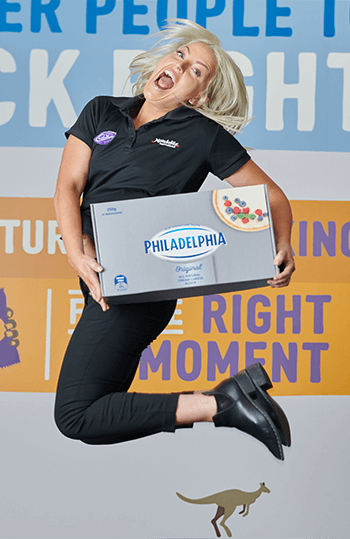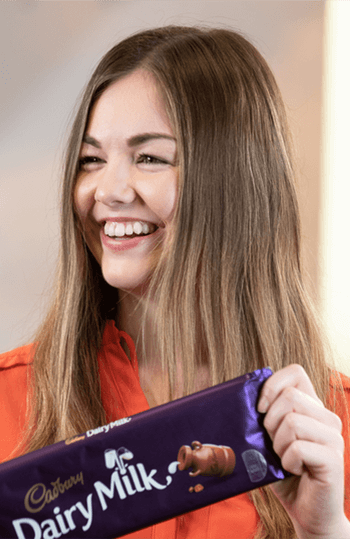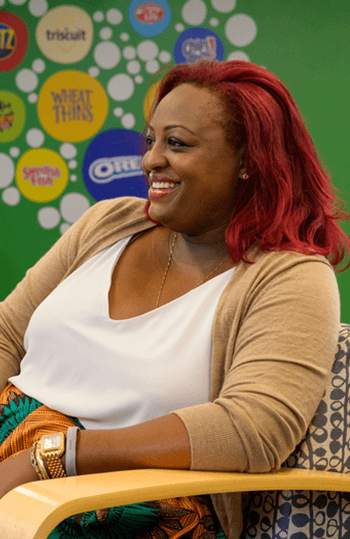 Where You Could Fit In
Marketing at Mondelēz International is a globally connected function. You could take on a hands-on marketing role to launch our brands in developed or developing markets, or take on a role that is more about sharpening our strategic focus, setting our marketing vision or inspiring others.
Our marketing roles fall broadly into five areas;
Activation involves implementing the plans to engage with consumers and develop our customer base to meet our profit targets. Roles include Marketing Manager and Brand Manager.
Innovation focuses on finding new ways to market our brands. Progression could be from Innovation Manager to Innovation Director and then Innovation Vice-President.
Equity is about securing maximum value from the advantage of having well-known brands. Roles include Equity Manager and Brand Director.
Marketing Services takes a holistic view of our brands and provides vital support to maximize their profit potential. Roles include Marketing Services Manager and Marketing Services Director.
Cross-functional teams work across a number of brands in a given category, such as Biscuits or Chocolate. Roles include Key Account Manager, Sales Insight Specialist or Category Development Manager.
What Marketing Careers Look Like
Marketing careers at Mondelēz International are dynamic, fast-moving and packed with bold and visionary perspectives. They're also a steep learning curve for intrepid marketers like you, at whatever level you join us.
Our growth depends on what shoppers buy and what they spend. So you could find yourself dissecting consumer groups, understanding their behavior and spending habits, or identifying barriers to growth and the marketing levers to overcome them. Or you could be exercising your strategic and tactical mindset, translating brand strategies into persuasive communication, innovation and customer activation platforms.
You'll be focused on why the brand exists today, taking cultural and competitive factors into account, and using your knowledge to unlock brand and category potential through innovation. And you'll also see how Marketing fits into the bigger picture. Which will mean getting to grips with how our business works, our best practices and how technology affects what we do.
Your Learning Experience
Our marketers must stay current, knowledgeable and ready for what lies ahead. So we've nurtured a culture of on-the-job learning and created a rigorous, 40-course training program to educate, inspire and empower talented people like you.
Most of your learning will be from career experiences. Stretch assignments, unplanned events, cross-functional or cross-geographical moves will all enable you to grow - and we'll encourage you to publicise your fearless marketing achievements. You'll learn by shadowing others, networking, coaching and feedback, and gaining exposure to different teams. Formal elements will include face-to-face workshops, courses, eLearning and webinars.
Through this rich blend of learning, you'll develop your knowledge of the marketing mix, strong commercial acumen and technical capabilities. You'll learn how to capitalize on relationships and networks that span organizational boundaries. And you'll be shown how to achieve big things and impact business performance. But the impetus must come from you. You'll need to seize the development opportunities available to make things happen for yourself.
"Without speaking Chinese, I led an all-Chinese team to launch belVita."
Pam Goldberg, Director Marketing, Biscuits Innovation, AMEA
Daniel Garrido
Senior Brand Manager, Milka Tablets, Bremen
I work for Milka, our lilac icon of tenderness. I have joined back in 2012 as an Intern, then I led the Milka tablets design re-launch implementation across 30+ markets and now I am responsible for Milka Tablets on the German market.
My passion is working in brand management, especially for the all time favorite brand like Milka. Is all about not being satisfied with "perfect" but always thinking about how to make it better. From the way we innovate to delight consumers and empower them to snack right to the how and why we communicate to make an impact in culture.