Ever wondered how we are making our delicious Cadbury Dairy Milk chocolate or unique Oreo cookies and how you can contribute to constantly improve our products and processes for our consumers?
We've made manufacturing an exact science, but we're continually looking to be better at what we do.
So we use Integrated Lean 6 Sigma (IL6S), a Mondelēz International organization capability based on three proven methodologies: Lean 6 Sigma, Total Productive Maintenance and High Performance Work Systems. IL6S aims to create a culture which is focusing on eliminating all losses at our plants and achieving zero safety incidents through fully engaged and empowered employees.
We rely on skilled people who relish taking ownership of their work and want to make a difference every day. People who develop their skills further across all disciplines to grow in the organization and who can ensure the safety of themselves and colleagues while manufacturing top-quality for our consumers.
This is why we equip everyone in Manufacturing with a broad range of capabilities.
Find Out More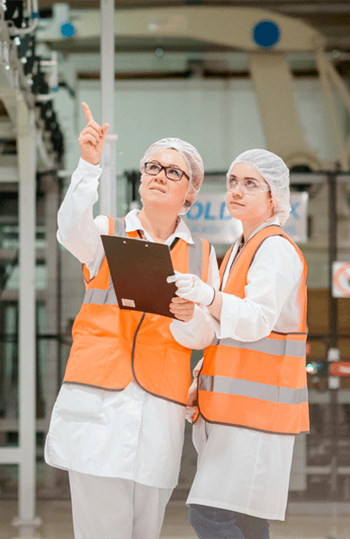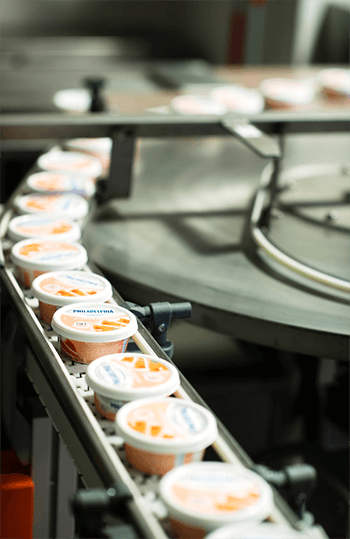 Where You Could Fit In
The manufacturing process at Mondelēz International involves a number of key functions and roles including:
Security, Safety, and Environmental ensures compliance to global, regional or local safety, security and environmental standards and requirements.
Planning and Replenishment coordinates and schedules raw and packaging materials, labor and finished goods to fulfill production and customer demands.
Business and Project Development applies knowledge and expertise in the conceptualization and development of projects, including all relevant processes and tools.
Quality and Sanitation applies knowledge of food safety, regulatory and quality standards and their application during the conversion process.
Engineering and Maintenance manages capital and the capital approval process, and provides expertise on equipment functionality and technology.
Operations includes production operators who run the lines and section/plant managers who have overall responsibility for efficient delivery in their area.
Entry roles include Plant Operators, Engineers, CI Engineers, Process Engineers and Packaging Engineers, with a path to roles such as Regional Lead, Cluster Lead, Plant Manager or Supply Chain Excellence Lead.
"'Best in Class' in Manufacturing is reachable if we unleash the power of our people."
Andres Oviedo, Director ISC Biscuits Category, Latin America
What Manufacturing Careers Look Like
Manufacturing is a large, intriguing and progressive function within Supply Chain and Operations that's busy day and night. If you can balance safety and quality, you'll have the incredible satisfaction of being one of the makers of delicious moments of joy.
We'll provide you with an environment where you can grow. An environment where you can realize your full potential. Where you'll be empowered to deliver great performance – for yourself, for your team, for Mondelēz International.
So we've made sure that we offer a range of career opportunities within Manufacturing for people with varying levels of experience. You can join us as an expert in your field, using your skills and knowledge to make us even better. As a manager, enabling teams to 'be at their best'. Or as a leader, inspiring teams with a compelling vision and setting the overall direction.
We think it's important that colleagues are able to bring their whole selves to work. This means embracing the differences that make each one of us unique. Through programs such as our Champions Program and Women's Forum, we can leverage our differences in a way that engages those who make up Manufacturing and drives the business.
"I manage teams both directly and indirectly, inspiring the drive for results."
Jessica Harvey, Vertical Start-Up Leader
Your Learning Experience
Learning and development are embedded in careers within Manufacturing, although the emphasis is on you managing your own progression. Across Supply Chain Operations and Management, we invest over 15 million USD every year in training. There are over 1,200 courses available and Manufacturing has its own competency framework, so you'll know exactly what is expected of you. You'll also be encouraged to grow your skills by gaining exposure to teams beyond Manufacturing.
The bulk of your learning will be on the job. Projects in Manufacturing are stretching and stimulating, and you can move across teams. There are also opportunities to share your knowledge in a class, lead a task force or take part in volunteering activities, all of which will boost your development and enable you to grow faster.
There are face-to-face workshops, courses covering topics like project management, eLearning, webinars and other events such as our Growing Here Weeks. You'll also learn from people around you, perhaps through shadowing a more experienced colleague, networking, mentoring or coaching.
"Take advantage of your strengths, be natural"
Francois Comarteau, Section Manager OREO
Our Plants in Central Europe
As part of our Central Europe manufacturing, while taking ownership in your area of work, you'll also ensure the safety of yourself and your colleagues while producing our top-quality products reliably and efficiently within our integrated supply chain. Discover more about of 19 production plants in 9 countries and join us in creating delicious moments of joy!