"The genius behind technology and the passion behind cost." That's the motto of Engineering at Mondelēz International – and no wonder. Our Salinas plant in Mexico can produce more than 30,000 Oreo cookies a minute. And we have the world's fastest film wrapping machine in Sweden, which can wrap Daim bars at a rate of 1,700 pieces per minute. That's the power of engineering.
As well as supporting our products and day-to-day processes, Engineering has a critical part to play in some of the massive projects we're embarking on at Mondelēz International, including new, state-of-the-art manufacturing plants. Because great engineers are the lifeblood of our business, we're always looking to attract and grow new talent – join us, and we'll make sure you're equipped with a broad range of engineering capabilities and opportunities to grow and learn every day in international and cross functional teams.
"Don't be afraid to try something new – focus on the skills you can transfer from one role to another."
Jessica Harvey, Vertical Start-Up Leader"
Find Out More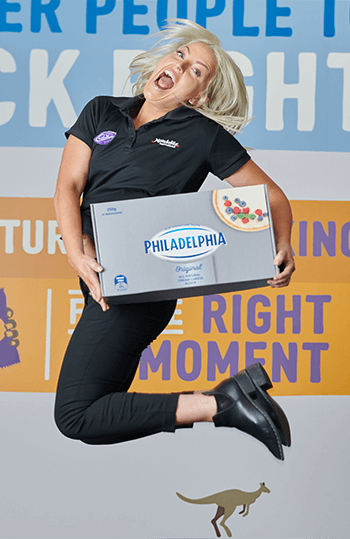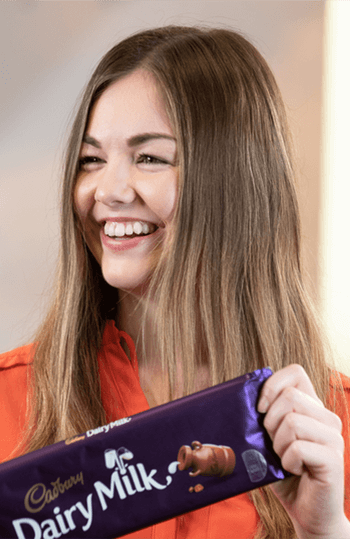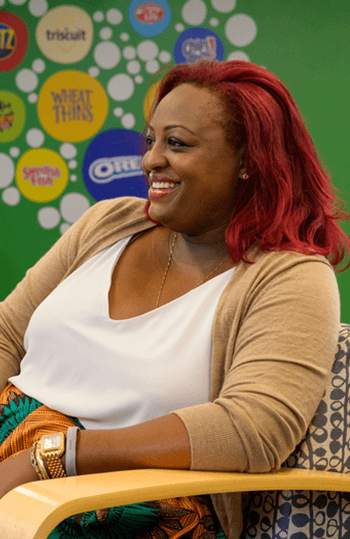 Where You Could Fit In
Engineering gives us significant competitive advantage by developing and rolling-out breakthrough technologies and reorganizing our manufacturing network with best-in-class assets – fully optimized for producing our scrumptious brands. Here's a taster of what you could be doing:
Developing the technology for the ideas and innovations that lead to tantalizing products with an added value for our consumers.
Developing state-of-the-art standards for our process and packaging equipment, as well as for the whole factory.
Creating insights into the latest technology developments like robots, cobots, advanced process control and designs solutions to further optimize our operation and processes.
Immersing yourself in capital planning, capital development and capital approval – this could include all preliminary design and cost estimating activities.
Executing with excellence all our investment projects around the globe, to meet safety, quality, budget and schedule targets.
Improving the work environment for our Manufacturing colleagues through building capabilities and enable them on focusing on value added work through new technologies.
Entry roles include Project Engineer and Plant Engineer, with a path to roles such as Site Engineering Lead, BU or Enterprise Engineering Lead, Category Engineering Lead and Packaging Engineering Lead or cross functional moves into Operations.
What Engineering Careers Look Like
Whether your forte is electrical, mechanical, project, plant or automation engineering, you'll have every opportunity to unleash your passion for your specialism. Our aim is make you even better by providing you with an environment where you can grow. An environment where you can realize your full potential. Where you'll be empowered to deliver great performance – for yourself, for your team, for Mondelēz International.
We offer opportunities to people at various stages in their careers. You could forge a career as a specialist in your field of engineering. You could join us as manager, helping your team achieve great things. Or as a leader, setting the standard and direction for Engineering and creating a results-driven environment.
We're proud of our diverse environment. We let people be themselves and celebrate individual differences because they enhance our business. By supporting programs like our Champions Program and Women's Forum, we are able to make inclusion a reality in Engineering at Mondelēz International.
Your Learning Experience
Your career is unique to you, so we believe you should be the one to shape it. What we will do is make the resources and investment available for you to achieve your objectives. There is a multitude of courses you can take and Engineering has its own competency framework, so you'll be able to keep your career on track. And just because you're an engineer doesn't mean you'll be pigeon-holed in Engineering – we'll encourage you to gain exposure to our business way beyond your role.
Most of the time you'll be learning by doing. Projects are challenging and involve interacting across teams. You'll be learning from engineers who are among the best in their fields. And you might want to share your knowledge in a class, lead a task force or volunteer for a particular activity – all will help you to become a more-rounded engineer.
That's not to say there are no formal learning methods. We offer face-to-face workshops, and courses covering topics like project management, automation, simulations and modularization. Training methods include eLearning, webinars and other events such as our Growing Here Weeks.