Our E2E Supply Chain starts at source, a farm for instance and ends on the shop shelf or in our consumers homes. And in between, we are building a world class consumer centric supply chain fully E2E integrated & synchronized with real time demand signals, demonstrating agility and responsiveness to amaze consumers with the right service at the best possible cost.
In CS&L we focus on driving Excellent Customer Service with the Consumer at the centre, delivering the best Logistics solutions, excelling E2E planning and fully leveraging on Digital & Analytical skills.
People are at the heart of this modern and massive operation – and great performance in CS&L depends on attracting and growing our talent. So we're making sure that all our people are equipped with a broad range of capabilities.
Find Out More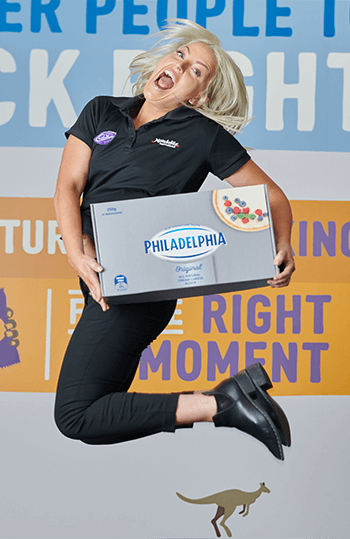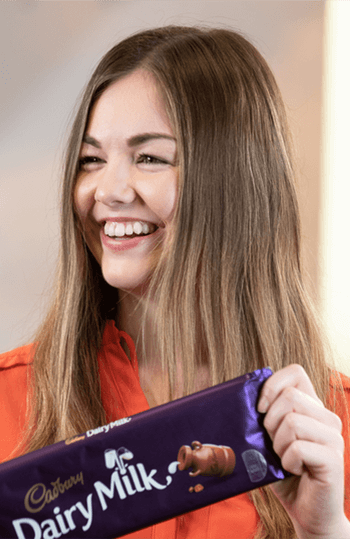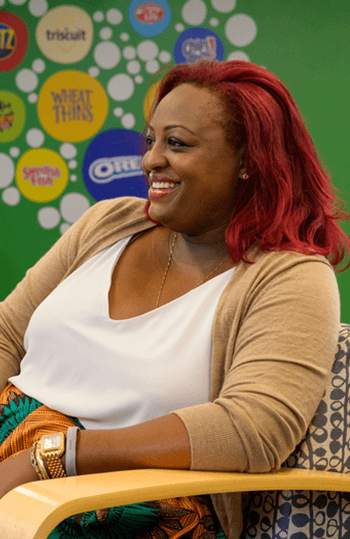 Where You Could Fit In
CS&L serves as an enabler to deliver goods to our customers and retailers. These are some of the areas where you could find yourself working:
Demand Planning is responsible for developing accurate, consumer-driven forecasts fully understanding Customer & Consumer dynamics
Customer Service leads the order to cash process and the relationship/ partnership with our customers to enable a fully E2E integrated and collaborative supply chain
Supply Planning its responsible for E2E capacity planning, replenishment and inventory management
Logistics Operations & Transportation is a crucial piece in the jigsaw, responsible for managing finished goods warehousing, distribution and direct store delivery operations.
On top of this we have E2E roles that orchestrate the integration and execution of the Supply Chain.
Entry roles include Demand Planner, Customer Service Representative, Logistics Specialist, Materials Planner and Warehouse Specialist, with a path up to roles such as Global Director Logistics Operations, Director Global Sourcing or Regional CS&L Lead.
The importance of understanding our customers is drummed into you in CS&L.
Francois Comarteau, Section Manager OREO
What Customer Service & Logistics Careers Look Like
Working in CS&L means working at the epicentre of Mondelēz International, touching everything from customer teams to finance, manufacturing, procurement and sales. You'll help us to deliver top and bottom down results by delivering service, cash and cost. So whether you work is customer service, logistics, planning or replenishment, we'll make sure that CS&L is a place where you can grow. A place where you can realize your full potential. Where you'll be empowered to deliver great performance – for yourself, for your team, for Mondelēz International.
So we've made sure that we offer a range of career opportunities within CS&L for people with varying levels of experience, in terms of technical expertise or leadership skills.
Diverse ideas and opinions are welcome within CS&L. We embrace the differences that make each one of us unique, and through programs such as our Champions and Women's Forum, we are able to leverage them to and drive the business.
"Make career planning an annual event."
Zakaria Dahkoun, Director Global Sourcing
Your Learning Experience
In CS&L, you'll be managing your own career progression, backed by our substantial learning and development resources. Across Supply Chain Operations and Management, we invest in building capability in our people having the best training platforms to enable your development. We offer a clear competency framework, so you'll know exactly what's expected of you. You'll also be encouraged to grow your skills by gaining exposure to teams beyond CS&L.
The majority of your learning will be on the job. Projects are designed to challenge you, and you can move across teams. You can also grow from sharing your knowledge in a class, leading a task force or taking part in volunteering activities.
Other learning initiatives include face-to-face workshops, courses covering topics like project management, eLearning, webinars and other events such as our Growing Here Weeks. And don't pass by the opportunity to learn from the people around you, whether that's by shadowing a more experienced colleague, networking, mentoring or coaching and receiving feedback.
"I've developed my strategic thinking and learned to manage change."
Alexander Knabe, Manager Order-to-Cash, Germany/Central Europe
Margie Fulge
Co-Packing Manager Germany & World Travel Retail, Bremen
When I think about my current role as Co-packing Operations Manager, I immediately think about our cross-functional team.
There are the copack-planning teams, the Customization team and the Sourcing manager and many others. Only together we ensure to provide the right products and volumes with the right quality, service and costs to our customers.