Corporate & Government Affairs (CGA) as the company's prime communicator we shape and tell the Mondelēz International story, enhancing our reputation with the stakeholders who matter. We also protect our business by mitigating risks and voicing our commitment to responsible growth. We can make it thanks to our talented team of 200 global and local representatives across Internal Communications, External Communications, P&GA and Community Involvement.
"Carve out the path you were meant to be on. Find your stride and don't underestimate the power of fun when surrounded by people with passion."
Maggie McKerr, Senior Manager, ESG & Sustainability, External Communications
Find Out More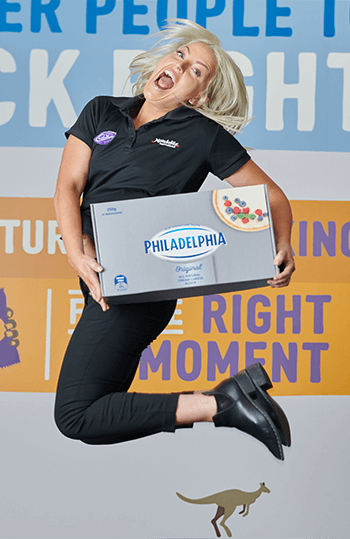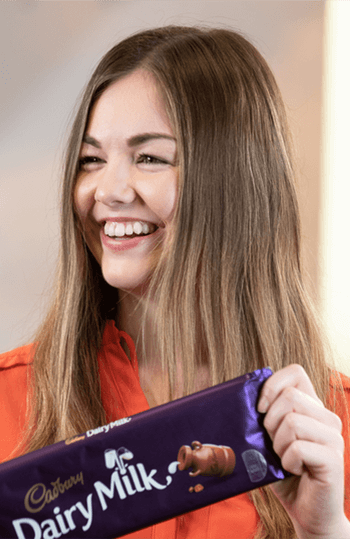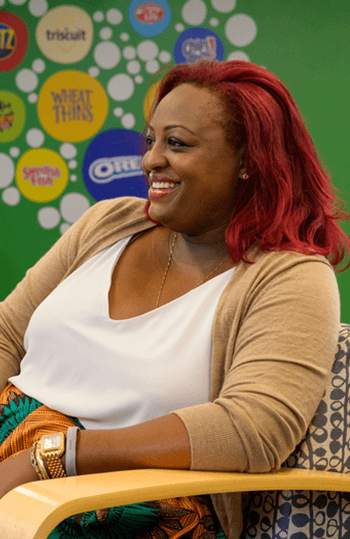 Where You Could Fit In
We're responsible for presenting Mondelēz International in the best possible light through global and local communications across four Reputation Engagement Platforms:
Growth – we're an advocate for how we're growing our business by focusing on the long term, addressing consumer trends and developing new sales and route-to-market capabilities. We also tell the story of how we're taking a more disciplined approach to cost savings by becoming more nimble, reinventing our supply chain and standardizing our operations.
Great Place to Work – we articulate how we're investing in people and creating a collaborative, performance-focused culture which attracts and unleashes talented employees to do great work.
Call for Well-Being – we provide a call to action for employees, suppliers and community partners to work together to make the greatest impact on our planet and its people.
CGA also comprises two Centers of Excellence:
Newsroom gathers and shares the news that matters across the business, reviewing the key stories of the day and sourcing high-quality content to post across the company's internal and external communications channels.
Public and Government Affairs (P&GA) proactively manages the external environment to manage risk, overcome barriers and cultivate a strong reputation with our stakeholders.
What Business Services Careers Look Like
We have around 200 talented people working globally in CGA, with representatives in every region in which Mondelēz International does business. You'll be part of a team that deploys global ways of working but connects locally.
Our aim is to help you develop a depth of expertise across Internal Communications, External Communications, P&GA and Community Involvement. Equally, we'll encourage you to gain a breadth of experiences across regional and global teams, CEOs.
Entry roles could include Communications Specialist or Government Affairs Specialist, with a path to roles such as Manager P&GA or Well-Being, Global Communications Director or Director, Global Sustainability, Area Director or Country CGA Manager.
Your Learning Experience
Your career is unique to you and we'll give you the freedom to create your own path. You'll spend most of your time learning on the job. We'll expect you to take on work that stretches you and takes you out of your comfort zone, perhaps teaching a class, participating in a council or leading a task force. We know from years of experience that this really is the best way to learn.
You'll have exceptional support from managers, mentors and coaches every step of the way, and also learn from your colleagues through networking, exposure to different teams and shadowing more senior people. Add in formal training through courses, e-learning and everything Mondelēz International University offers, and you'll be able to build core business knowledge, deep functional expertise and exceptional people management skills. The rich blend of experiences you'll collect will help you keep your options open in a world where roles and structures are constantly evolving.
Heike Hauerken
Senior Area Manager CGA Central Europe & DE/AT, Bremen
Central Europe is a vibrant area and continuously offers many opportunities to learn and grow my professional skills. The greatest learning has always come when I've been out of my comfort zone.