Our aim is to turn Supply Chain Management into a world-class organization that can deliver competi­tive advantage by sticking to high-performance principles. So we're building capability and engagement, introducing innovative global plat­forms and transforming our networks.
We're ensuring our supply chain is led by the needs of our consumers and customers. And we're driving productivity through simplification, operational excellence and best-in-class practices.
People are at the heart of our bold plan of action. Great performance in Supply Chain Management depends on engaging and growing great talent.
So we're making sure our people are equipped with a broad range of capabilities
"Don't shy away from challenges; they'll bring you more successes than failures and let you show your true qualities."
Taimour Afaq, Iriny Atalla, Associate Director, Supply Planning
Find Out More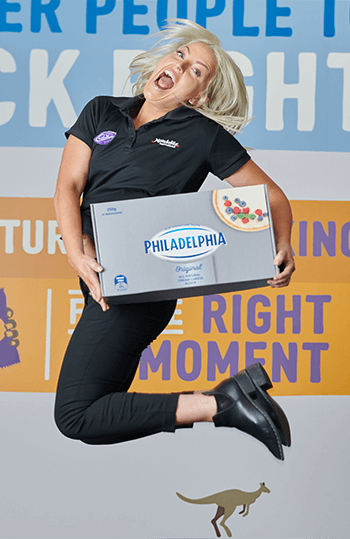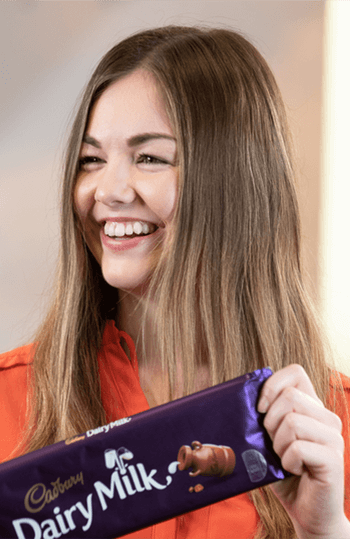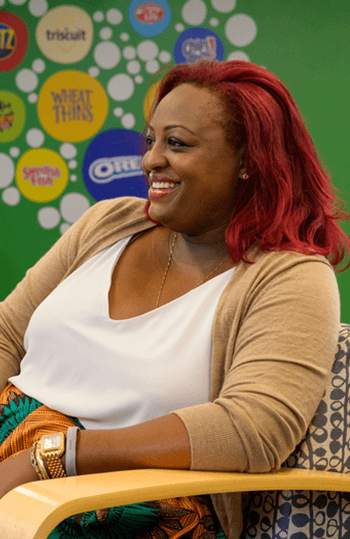 Where You Could Fit In
Our aim is to give you experience across different regions, countries or categories. Here's where you could be working in Supply Chain Management:
Health, Safety and Environment (HSE)/Security teams ensure compliance of regional and global safety, security and environmental standards. They strive for the highest level of personnel safety, asset protection and sound environmental practices at all levels. HSE ensures everyone understands our safety and security expectations and maintains an ethical and compliant environment.

Entry roles include HSE Coordinator, Specialist or Analyst, with a path to roles such as Global Lead or Cluster/BU Lead.

Innovation/Business Development supports our growth and innovation processes to deliver winning Ideas to the Market (I2M) and fuel our ongoing expansion. Its remit includes owning a best-practice framework and networks to select the right ideas for our portfolio and executing them with excellence. Strong leaders bring all functions together to support the innovation process and build standard capabilities.

Entry roles include Business Development Coordinator, Business Development Specialist, Product Change Specialist and Change Coordinator, with a path to roles such as Category BD or Product Change Development Leads.

Supply Planning coordinates with Procurement and Manufacturing to manage inventory, so we have sufficient numbers of our mouth-watering products to fill our sales orders.

Entry roles include Scheduler, Inventory Manager and Network Production Planner, with a path to roles such as Senior Manager Fulfillment, Senior Manager Supply Planning or Associate Director Supply Planning.
What Supply Chain Careers Look Like
We want our people to feel engaged and proud about being part of a winning team – a team that has the motivation, encouragement and ability to proactively drive initiatives to improve our business.
Supply Chain Management is a place where you can grow your expertise. A place where you can realize your full potential. Where you'll be empowered to deliver great performance – for yourself, for your team, for Mondelēz International.
So we've made sure that we offer a range of career opportunities for people with varying levels of experience. You can join us as an expert in your field, using your skills and knowledge to make us even better. As a manager, enabling teams to 'be at their best'. Or as a leader, inspiring teams with a compelling vision, setting the overall direction for your function and removing barriers to drive results. Whatever level you're at, you'll thrive in an inclusive environment where differences are celebrated and people can bring their whole selves to work.
Your Learning Experience
Learning and development is a key priority, although the focus is on you managing your own career progression. Across Supply Chain Operations and Management, we invest over 15 million USD every year in training our colleagues and there are over 1,200 courses available. You'll know exactly what is expected of you and you'll be encouraged to grow your skills by gaining exposure to teams beyond your role.
Supply Chain Management projects are stretching and stimulating, and you can move across teams. There are also opportunities to share your knowledge in a class, lead a task force or take part in volunteering activities, all of which will boost your development and enable you to grow faster.
In addition, you'll benefit from face-to-face workshops, eLearning, webinars and other events such as our Growing Here Weeks. You'll also learn from the people around you, perhaps through work shadowing, networking, mentoring or coaching.
"Stay up to date with your profession and evolution in the industry, your career development depends on you."
Claudio Parrotta, Vice-President, Supply Chain Management, Latin America
Celen Bahtinur
Project Coordinator, Lörrach
I work in the Business Development Department. I am responsible for evaluation, organization and execution of new projects in the plant.
When I was a child, I was asking for a Milka tablet as a present for me whenever someone was coming from Germany. Now I am working in a plant where Milka is produced. I am part of this process which makes many people in the world happy. This makes me proud.