HR is shaping the future of Mondelēz International – driving top-tier financial per­formance, creating a 'great place to work' and developing the world-class capa­bilities to help us win in our key markets.
Our vibrant, agile and highly skilled HR community is a valued partner to the business and our approximately 80,000 global employees, managing the full people process from hire to retire.
We are leaders in organizational and change management, cultural integration and employee engagement.
We are responsible for recruitment, succession planning, talent and performance management, creating a strong pipeline of inspirational, global leaders.
We operate our Total Rewards policy so individuals are recognized for their contributions.
We provide effective HR solutions in everything from workforce administration to employee relations, payroll and HR analytics.
Our business priorities are fertile ground for us to do amazing work and for our people to enjoy an incredibly diverse range of career experiences.
Find Out More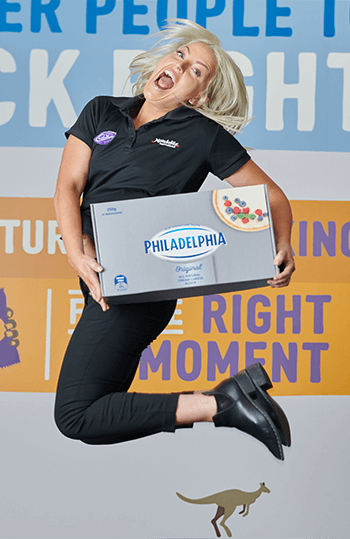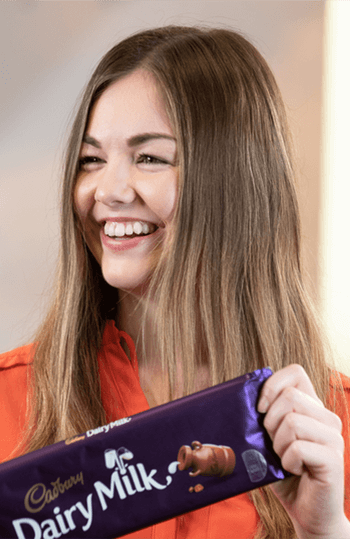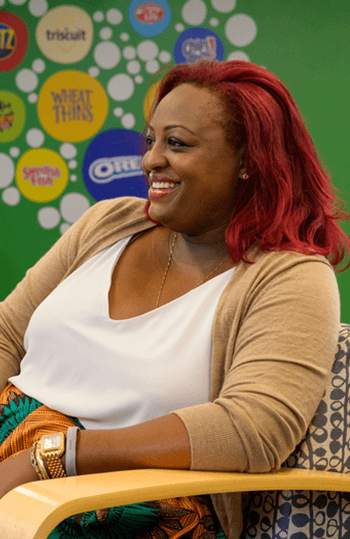 Where You Could Fit In
We have a Global HR Operating Model that comprises three components: Define, Design and Deliver.
Define – credible HR activists with a commercial focus partner leadership teams to drive business performance. They define and implement business and HR priorities, ensuring that we 'play to win' in our markets. Roles include HR VP and HR Business Leads for global functions, regions or countries.
Design – Centers of Expertise (COE) design solutions, programs, tool and processes to support business priorities. They are trendsetters, enabling us to deliver the vey best in areas such as talent acquisition, learning & development, rewards & recognition and performance management. Roles range from Talent Management Specialist and Executive Compensation & Benefits Manager to Global Learning Manager and Region Rewards Manager.
Deliver – HR Solutions and Mondelēz Business Services (MBS) Employee Services are shared services that deliver processes and procedures throughout the employee lifecycle. Responding to calls from employees and requests from the business, its remit extends from employee relations and payroll operations to benefits and learning administration. Roles range from Payroll Coordinators and HR Managers to Team Leads and HR Solutions/Global Employee Service Leads.
"Amazing lessons and experiences come from lateral moves."
Adriana Raabe, Workforce Adminis­tration Manager, Mondelēz Business Services
What Human Resources Careers Look Like
HR at Mondelēz International offers an exciting, fast-paced, dynamic and collaborative environment, where people are proud of the profound impact they make on the business.
We'll look for a real desire to grow. If you needed any incentive to do that, you should know that 35% of our entire HR community is currently in a new or expanded role.
We'll encourage you to move between components of our HR Operating Model, and gain experience in functions other than HR and exposure to a variety of markets. You'll enjoy 'signature experiences', which could mean involvement in turnarounds, acquisitions or start-ups. All this will give you the global mindset and broad range of perspectives to influence business outcomes and your career.
"Own your career, have fun with it and play to your strengths."
Keith Mendez, HR Business Lead, Supply Chain & Procurement AMEA
Your Learning Experience
You're the best person to decide where you want to go in HR, so we'll give you the freedom to be bold in setting your own career path. And because your development is at the heart of what we stand for, we'll be fully supportive of the direction you want to take – enabling you to keep your options open and be ready for any opportunity that presents itself.
Most of your learning will be on the job, perhaps participating in projects beyond your job area or moving across specializations within HR. Your manager and/or mentor will be available for regular career conversations and you'll also be learning from the brilliant people around you. There are HR-specific tools you can learn from, as well as various courses and events. Learning can happen anytime, anywhere and everywhere so you can keep your HR skills and knowledge fully up to date.
"Knock on doors, connect with people who can give you good advice."
Maria Lucila Cuello, Talent Acquisition Lead, LA
Diana Becker
Intern Talent Acquisition, Vienna
Hi! I am Diana and have joined the HR function at Mondelēz a short time ago. I think to work with such a diverse group of people from different locations and backgrounds and having so many cross functional opportunities is what makes our function unique.
You can plan your career within the Business Unit or in one of our 19 plants in CE. We are diverse & flexible and that is the beauty of Mondelēz International.